Cassini Support
World class support for production ATE with rapid response times and direct access to development teams.
Extended Warranty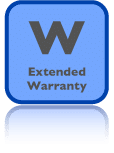 Get Help via Phone & Web
TIM Repair Labor and Hardware
Technical Support for Production
Maintains your ATE's performance and uptime by providing a "return to factory" repair and service option. Use our expertise to identify and resolve all production issues. Access online documentation 24 hours a day. Does not include replacing designated RI Accessories or RI Kits.
Software Subscription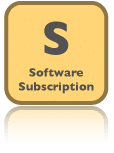 Major & Minor Version Upgrades
Guru Server Improvements
Firmware Performance Enhancements
Virtual Workstation Updates
Access update streams for all licensed seats of ATE, Virtual Workstation, and Guru Server. Includes advancements in testplan buttons, calibration and error adapter techniques, data viewers & worksheets, calibration, verification, and diagnostic testplans, user interface tools, and editing tools. Released electronically as needed or when requested. Already have Software Subscription, send us feedback on features and customization requests.
Engineering Services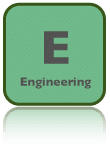 Turn Key Applications
Device Interface
Cassini Configuration
Production Workflow Management
Direct access to Engineering development time to solve your most challenging IC production issues. Reduce risk and improve time-to-market with rapid, custom features and changes to the Cassini platform to maintain your competitive advantage.

Spare Test Instrument Modules (TIMs)
Maintain remarkable production uptime with spare TIMs. Purchase on-site spares or join one of our Spare TIM programs. Extended Warranty is required, does not include shipping costs, and failed TIM must be returned to factory.
Loaner TIMs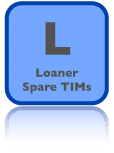 Cost Effective
Gets System Up
No on-site spare requirements!
Provides a quick replacement while the failed TIM is being repaired. Replaced with a similar TIM with equivalent functionality. TIM loaner pool is shared between all participating ATE. If a spare TIM is not available in the pool, repairing the failed TIM will take priority over all other service needs.
Exchange TIMs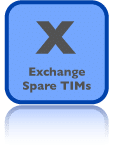 Only 1 Calibration
Reduces MTTR
Includes quick shipment for replacing a failed TIM. Identical TIM model is a permanent replacement. Only one calibration may be required, minimizing downtime.
Upgrade TIMs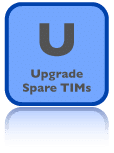 Latest Hardware Technology
Maximize Productivity
Exclusive to ROOS
Includes quick shipment for replacing a failed TIM with a functionally better model (if available). Like a "Hardware Subscription", the customer will always have the latest and greatest instrument hardware.

RI7100A Support Plans